The new Ear, Nose and Throat Clinic at St. Paul's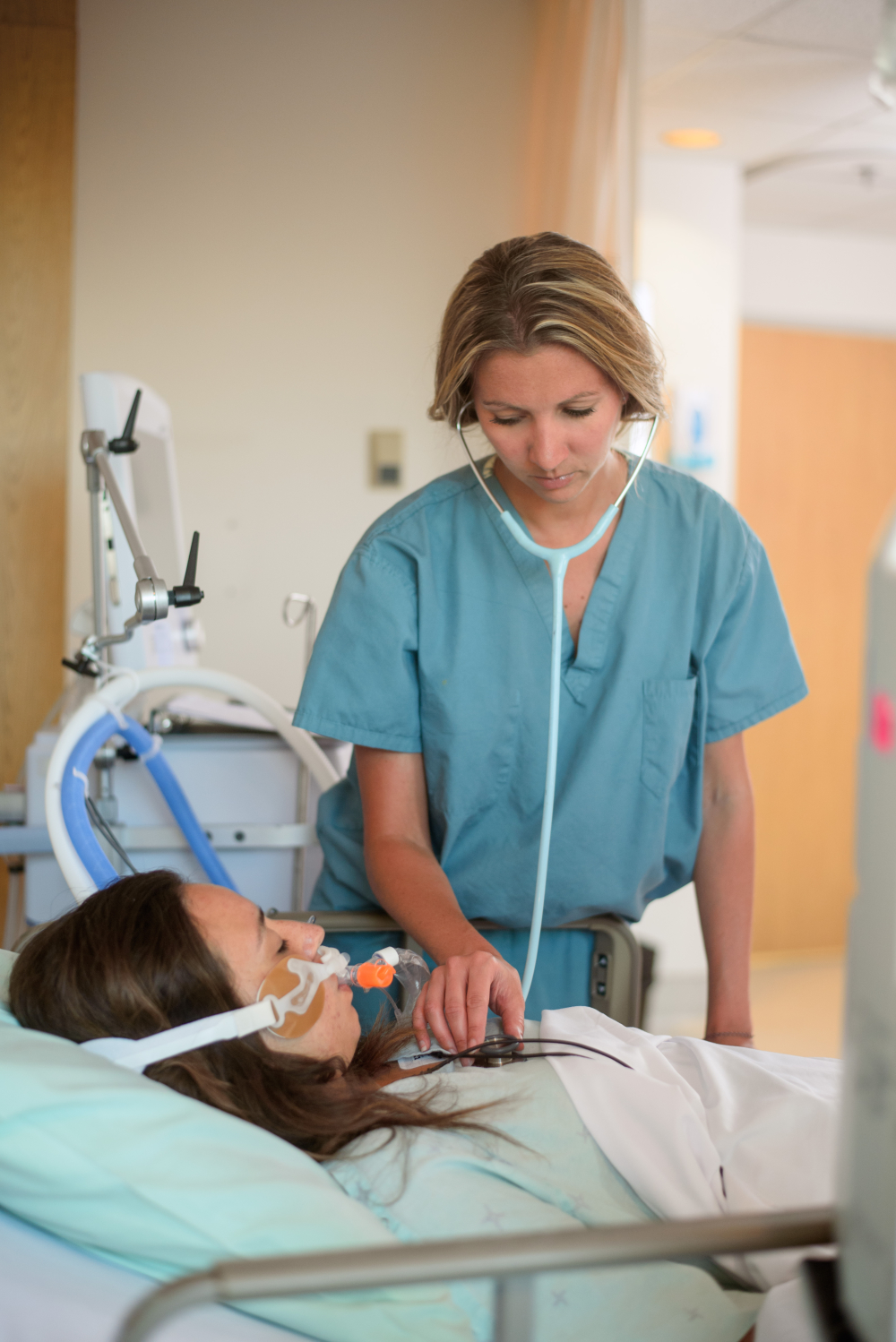 Have you ever wondered what it would be like to lose one of your core senses?
What if you were not able to voice your thoughts and feelings, smell the fragrance of a flower, or hear the words of a loved one?
The senses play a vital role in our health, in our social interactions, and in the enjoyment of food, music and art. Losing your ability to speak, smell or hear, even temporarily, can be life changing and greatly affect your enjoyment of life.
Current Situation at St. Paul's
Currently, the time you would have to wait for ear, nose or throat treatment could be lengthy. Ear, nose and throat surgeries make up approximately 35% of the total surgical wait list, and patients requiring surgery in an Operating Room can wait up to one year for surgery. The wait is made longer as specialized equipment to diagnose and treat these disorders are in high demand and some equipment must be shared among the Specialists and with other surgeons in the Operating Rooms.
A new Ear, Nose and Throat Clinic is the solution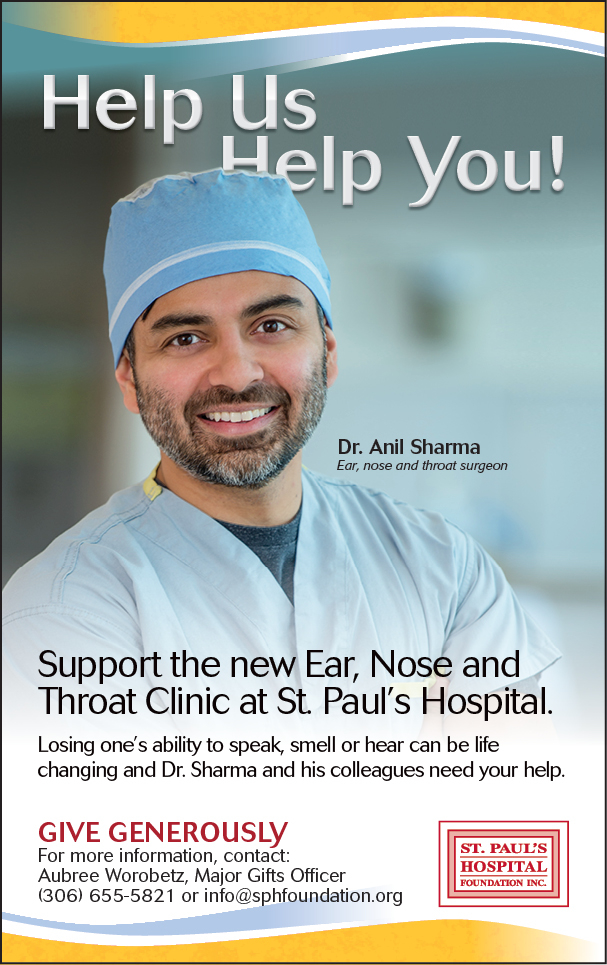 Ear, nose and throat (ENT) Specialists across Saskatoon Health Region and the Healing Arts Program at St. Paul's Hospital are partnering on a new initiative that will not only improve care for ENT patients, but will offer holistic therapy to every ENT patient who may be experiencing a loss of a core sense.
Led by St. Paul's Hospital's Dr. Anil Sharma, the ENT specialists know that more ENT equipment and dedicated space will result in more efficient workflow. In fact, they feel they could perform up to 15% more surgeries, significantly reducing the wait time for ENT patients, and freeing up the Operating Rooms for other types of surgery.
The ENT Clinic will make St. Paul's Hospital a provincial leader in ENT diagnosis and treatmen and will be the first ENT clinic in Canada to treat all ENT disorders, rather than focusing solely on voice.
Holistic Healing for ENT Patients
The new clinic will be the first ENT clinic in Canada to integrate the healing arts into the daily care and treatment of patients, a crucial holistic element in the healing of patients who have lost one of their senses. Learn more about the importance of the Healing Arts in ear, nose and throat patient recovery.
Help Us Help You - You Can Make A Difference
Your support will help make the new Ear, Nose and Throat Clinic a reality, improving access to services for ENT patients and significantly reducing surgical wait times, while advancing holistic therapies.
The new Ear, Nose and Throat Clinic will house the following specialized equipment:
The ENT OPMI Pico Microscope will allow for more precise imaging. Small, compact, and convenient, patients can be diagnosed and treated comfortably in an examination chair, instead of a hospital bed.
An ENT Reliance FX-920 Examination Chair is designed specifically for ENT practices. It provides patient comfort and multi-positioning to allow health care practitioners to more easily access the head and neck region. The chair also has a high lift capacity to treat larger or obese patients.
The Rhino-Laryngoscope and Nasal Endoscope will provide a multifaceted approach to diagnosing and treating patients with voice disorders and sinus pathology, respectively. It will also allow for surgical procedures to be done in an ambulatory care setting that would typically been done in an operating theatre.
The Pentax VNL-11-J10 Scope is a state of the art scope that will assess vocal cord disorders and provide high definition recording capabilities to ensure long term assessment of vocal cord pathology and the outcomes of treatment.
Help make the new St. Paul's Hospital Ear, Nose and Throat Clinic a reality by making a donation today.
Donate online now, or for more information contact Aubree Worobetz, Major Gifts Officer at 306-655-5829 or email Aubree.Worobetz@SaskatoonHealthRegion.ca
Give Generously.