St. Paul's Hospital Foundation
St. Paul's Hospital Foundation believes in the power of generosity to save and change lives.
Founded in 1982, St. Paul's Hospital Foundation is a registered charity that raises, manages and allocates funds in support of St. Paul's Hospital and the Hospice at Glengarda.
Charitable Registration #: BN 11919 5691 RR0001.
SPH Foundation Recovery of Fund Raising Costs Policy
---
2022 Mistletoe Ball and Baskets Raise Over $215,600 for MRI Scanner
Thanks to everyone for the fantastic support of this year's Mistletoe Ball Baskets.
All proceeds will support a new state-of-the-art Magnetic Resonance Imaging (MRI) scanner upgrade.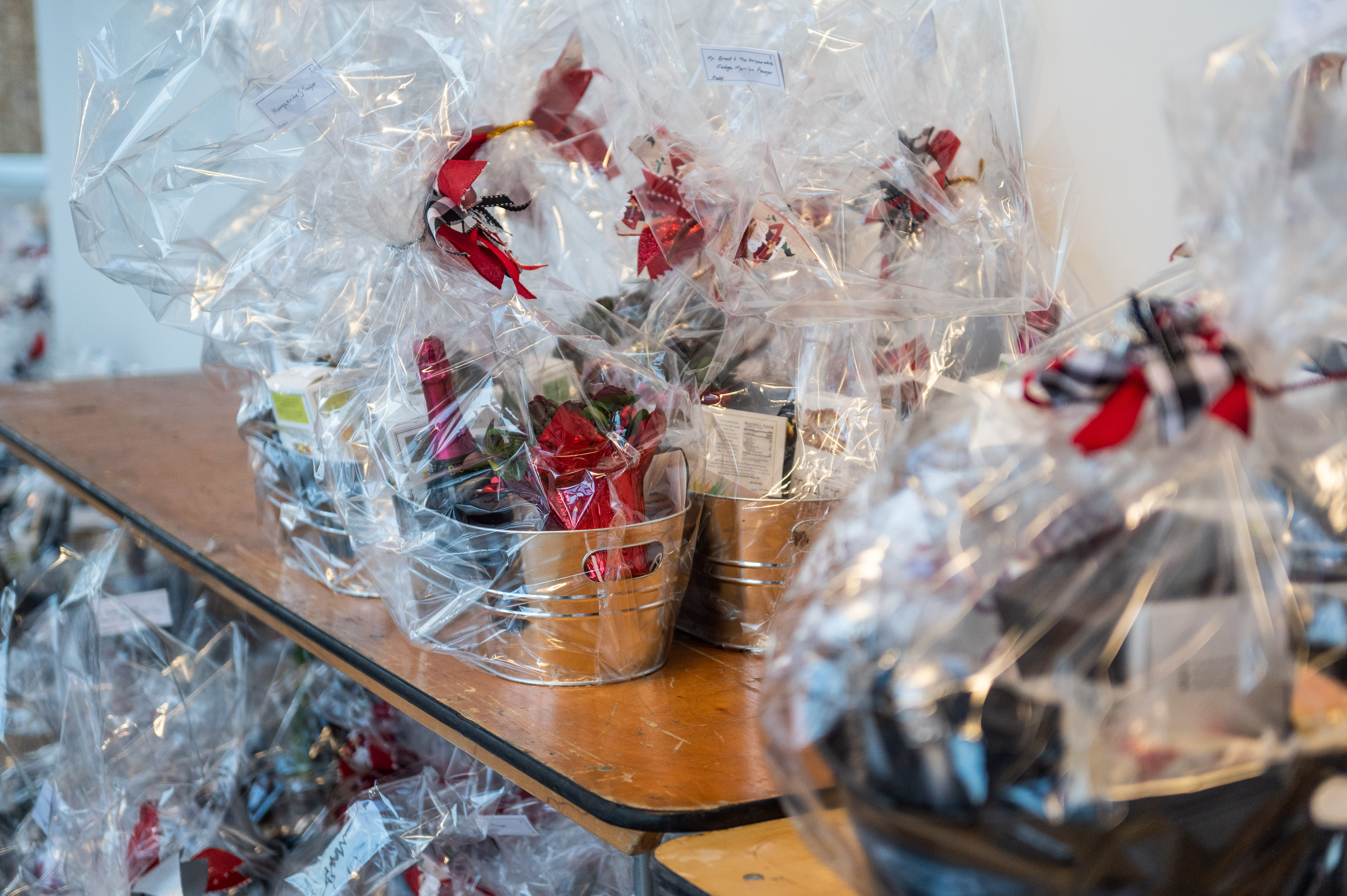 ---
Saskatchewan patients are benefiting from a state-of-the-art robotic-assisted surgical system that contributes to less pain and faster recovery times for patients.
Since September, more than two dozen surgeries have been performed at St. Paul's Hospital in Saskatoon using the da Vinci Surgical System, the first program of its kind in the province. The $2.5 million system is being used in urology, with plans to expand to head and neck cancer, thoracic surgery and gynecological oncology.
"The da Vinci surgical system enables our surgical teams to perform more procedures while also helping support better patient outcomes and a positive health care experience," said Andrew Will, CEO for the Saskatchewan Health Authority.
St. Paul's Hospital Foundation - Saskatoon's capital campaign committed $1.5 million for the robot's purchase, which includes a $1.1 million gift from the Merlis Belsher family. The Government of Saskatchewan provided a further $1 million.
---
Spirit Newsletter
Our Spirit Newsletter is produced annually in the fall, sharing information regarding hospital news, technology and program initiatives, along with inspiring stories of donor generosity, and Foundation and Hospital activities. Click on the image for the current issue of the Spirit Newsletter or visit the Spirit Newsletter Archives.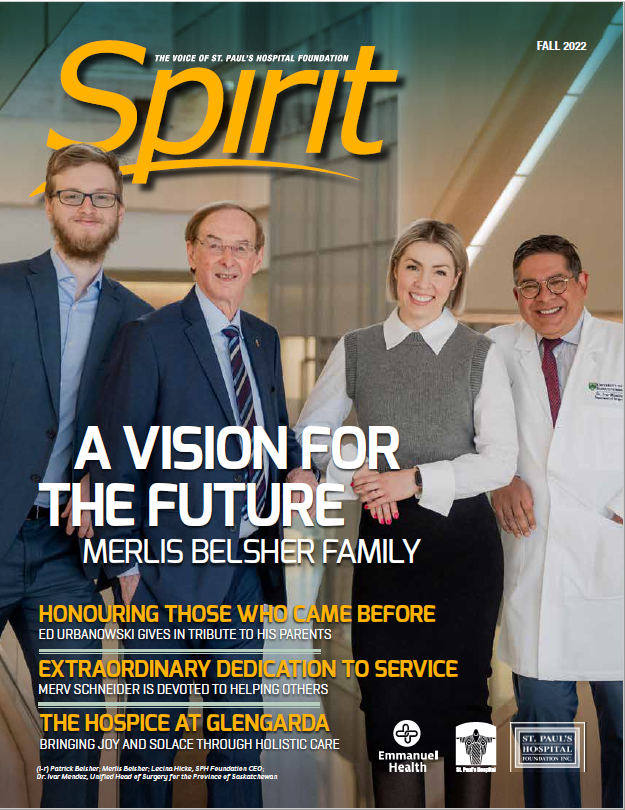 ---
Annual Review
The Annual Review is a joint publication of St. Paul's Hospital and SPH Foundation offering a comprehensive overview of the year at St. Paul's Hospital - from a detailed service analysis; accomplishments attained along with plans for the future; to analyzing the success of the Foundation including specifics regarding annual funding allocations. Click on the image for the current issue of the Annual Review or visit the Annual Review Archives.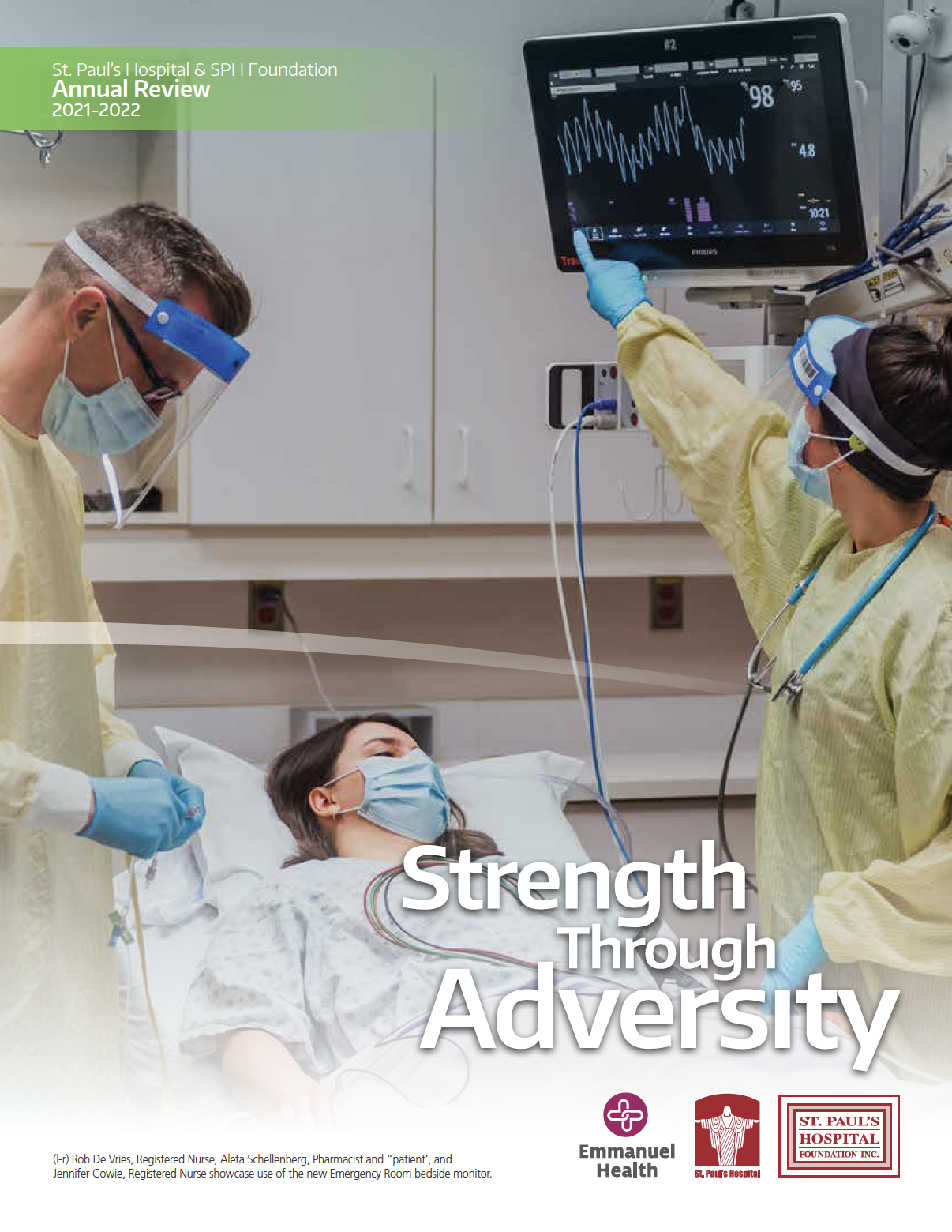 ---
Hospice and End-of-Life Care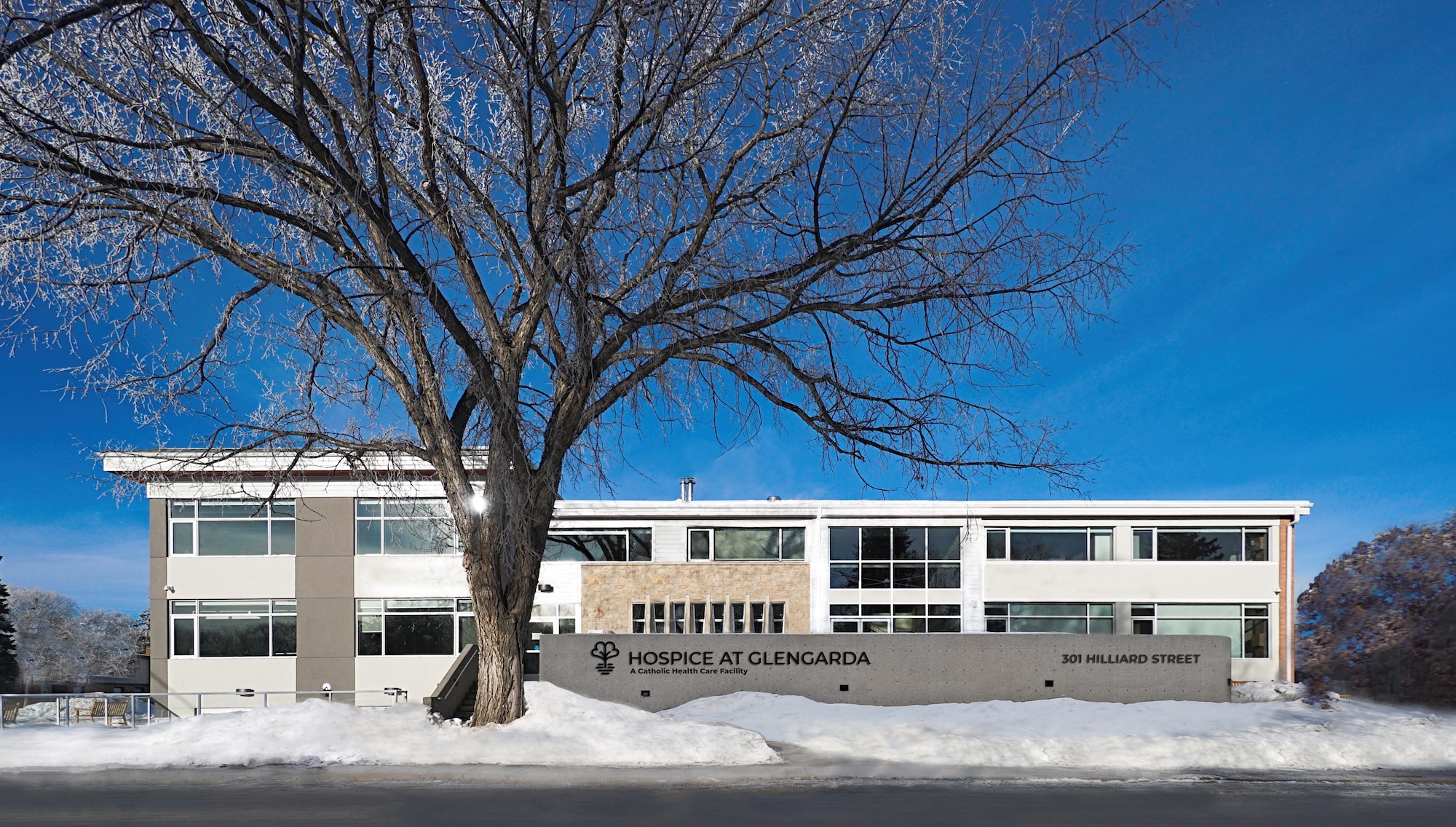 Support End-of-Life Care at the Hospice at Glengarda and St. Paul's Hospital's Palliative Care Unit.
We know that government funding will cover clinical needs, but also understand that it simply will not provide support for comprehensive and compassionate holistic care programming for patients and families, nor any of the extra amenities that can truly contribute to a home-like patient and family experience. The Hospice at Glengarda will continue to rely on our community to support positive patient and family experiences as well as a broadly defined scope of holistic care programming, which encompasses mission, spiritual care, healing arts, and volunteer programming.
There are countless small touches that will create a home-like environment and experience for patients and families, things that would typically be part of what families would have in their own homes to create a warm and comforting space. It is our goal to provide patients and families with amenities at no cost, to have the hospice experience as Close to Home as possible.
You can help by donating to the following end-of-life-care funds:
Giving Light for Palliative and Hospice Care: You can help bring a Vocera System to the Hospital's Palliative Care Unit and support the Comfort Care fund at the Hospice at Glengarda. Make a gift today and philanthropists Utsang and Khyati Desai will match every dollar you donate to a maximum of $25,000. Click to read more
The Comfort Care Fund: ensuring Holistic Care staff support and resources and comfort items to support the patient and family experience
Palliative Care Education Fund: Responsive and sensitive end-of-life care requires specialized training for all staff and volunteers who will be involved with patients and families in the Hospice and the Hospital's Palliative Care Unit.
Facility Fund: serving capital and building services needs.
For more information, contact our office at 306.655.5821.
---
Healing Arts Program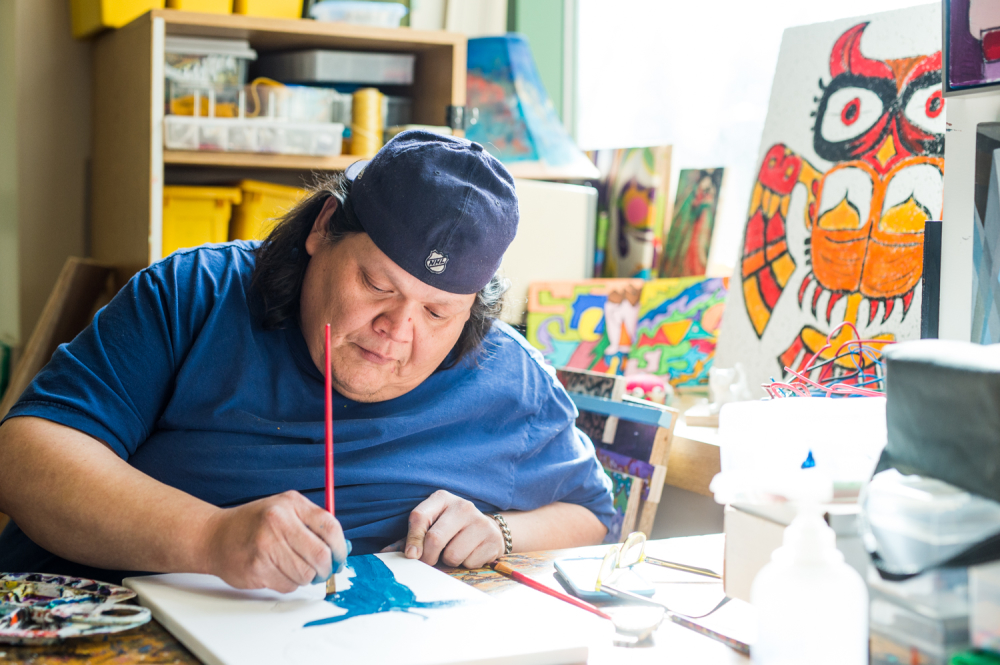 Help advance the Healing Arts Program at St. Paul's Hospital.
Learn more about the Healing Arts Program.
---
Spiritual Care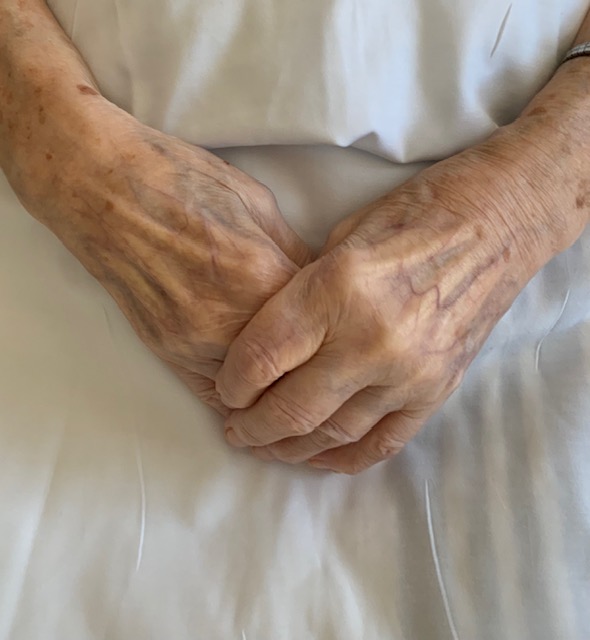 Support Holistic CareSupport the Spiritual Care Program at St. Paul's Hospital. Learn more about the Spiritual Care Program.
---
Be A Bob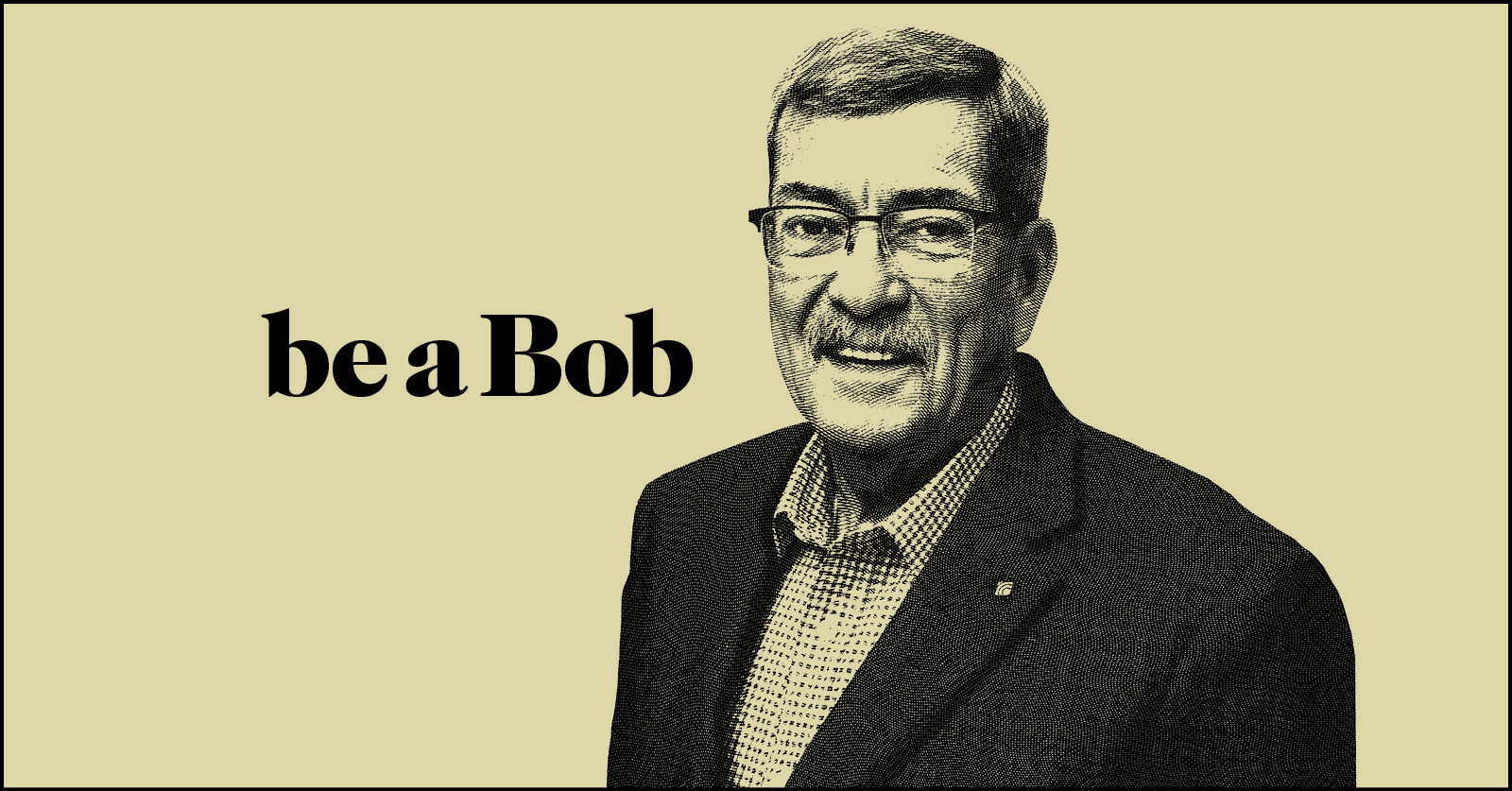 Be a Bob Campaign
Have you thought about the legacy you will leave behind. Be a Bob! Follow Bob's example and volunteer, donate, or make a gift in your Will!
Learn more about the Robert Steane – and be inspired to Be a Bob!