The Healing Arts Program
-"From its inception, the Healing Arts Program has emphasized the unique identity of each individual by providing creative and meaningful experiences through the arts to support an integrated holistic approach to care". Marlessa Wesolowski, Artist-in-Residence
We believe everyone has inherent creative spirit. Artistic expression is an intrinsic and vital aspect of human existence. The Healing Arts Program offers a whole-person approach to your healthcare experience at St. Paul's Hospital
The Healing Arts mission is to enhance and support the holistic nature of the care offered at St. Paul's Hospital by creating opportunities where patients, families, community, and staff can connect and engage in the creative arts to create meaning and improve health and wellbeing. Staff and physicians recognize the profound positive benefits of integrating arts into the delivery of healthcare for patient healing and well-being.
St. Paul's Hospital Healing Arts Program was the first arts program within the Saskatoon Health Region. Founded by the Mission Office in collaboration with Volunteer Workforce in 2005, the Healing Arts Program practitioners offer the arts as an opportunity for self-expression, exploration, community and connection.
Who We Are!
The Healing Arts Program is delivered by a multi-disciplinary team of skilled experts comprised of an Artist-in-Residence, a Music Therapist, a Writer-in-Residence, and volunteer artists in the community.
Creative experiences are offered to patients in their hospital rooms and in group settings in common areas of the hospital and in the Healing Arts studio. Pop-up opportunities are also offered to patients, families, and staff and include Creative Arts Jam sessions, workshops, seasonal celebrations, and workshops which are advertised on posters and overhead announcements. The program creates important healing opportunities for patients and community members, and the artwork created through the program transforms the physical environment at St. Paul's Hospital.
Benefits!
Participating in the arts, whether actively or passively has shown to have significant health benefits.
Research shows the arts have a positive effect on:
√ The reduction of anxiety, agitation and stress
√ Improving mood
√ Enhancing self-expression
√ Pain and symptom management
√ Fostering social connection
√ Enhancing cognitive function
√ Overall quality of life
√ Strengthening the immune system
√ Shortening length of hospital stay
St. Paul's Hospital's Healing Arts Program and its accomplishments are made possible by the generous support of donors to St. Paul's Hospital Foundation. We are very grateful.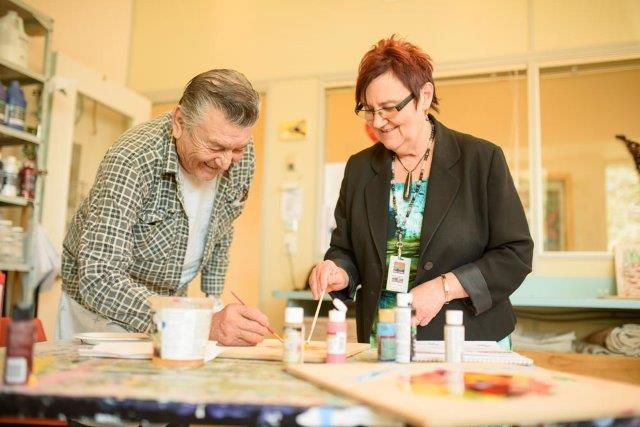 - former patient Max Roy painting in the Healing Arts Studio with Emmanuel Health President and CEO Jean Morrison.
Get Involved at our Hospital!
There are many ways to get involved in the program.
Patient/Family Care - If you are a patient or a family member and would like a Healing Arts team member to visit a patient at the bedside, please contact one of the team members listed at the bottom of this page. Services offered include the visual arts, music therapy, and the literary arts.
Get Creative in The Healing Arts Studio - If patients, family members, community members or staff would like to participate in the creative arts, simply visit the Healing Arts Studio during studio hours. To reach the Healing Arts Studio, enter via the main entrance, turn right and walk past the Tim Horton's into the A Wing and turn right just past the elevators.
Studio hours
Due to current circumstances, studio will remain closed until further notice. Bedside visits are being offered.
A Healthy Community Through the Arts!
Building relationships in our community, and collaborating with local organizations is a fundamental element our Healing Arts Program. These relationships contribute positively to maintaining or enhancing individual and community health and wellness.
This aspect of our work is constantly evolving as we respond to the needs of our community, and it has taken on many different forms over the years. Promoting improved health while addressing the individual, social and environmental needs of individuals is fundamental to the care offered through our Healing Arts Program.
If you would like to collaborate on one of our outreach programs, please contact one of the numbers listed at the bottom of this page.
Training and Research
Because St. Paul's is an acute care teaching Hospital, a number of training opportunities have been developed to ensure that the knowledge we have gained in the hospital is passed on to future generations. Research programs are underway to help us better understand the positive effects of the healing arts on patients care, and continue to improve our program.
The Healing Arts team advances a deeper understanding of health, illness, and arts by presenting and offering regularly educational workshops, training and mentorship opportunities for healthcare workers and university students, in the area of arts, health and humanities.
The works of art created by participants in the program have many artistic forms. Some choose to focus on drawing, painting, textile art or other forms of visual arts, while others wish to sing, play music, or compose a song. Still others wish to write their memoirs or create poetry.
Patients will often take home their artwork, but we also place the art on display in a number of galleries throughout the Hospital, contributing to an aesthetically healing environment.

Visit The Gallery - our online gallery showcasing some of the artwork produced through the Healing Arts Program at St. Paul's Hospital.
Our Team
Services offered include the visual arts, music therapy, and the literary arts. Please do not hesitate to contact one of our team members for more information. Volunteer and school practicum / internship opportunities are also aviaiable.
Artist In Residence
Marlessa Wesolowski
Call 306-655-0514 or email Marlessa.Wesolowski@saskhealthauthority.ca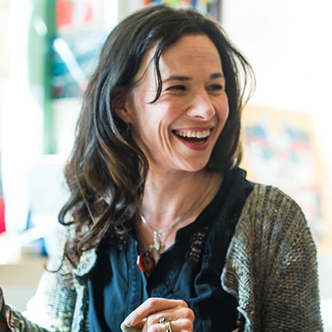 "As artist in residence, I introduce and share the visual arts and other art mediums within an inspirational, collaborative, and inclusive atmosphere. By nurturing our innate capacity to imagine and create, I believe one may discover meaning, inner resource, and connection with others in times of difficulty." – Marlessa Wesolowski
Music Therapist
Lisa Wutch
Call 306-655-0560 or email Lisa.Wutch@saskhealthauthority.ca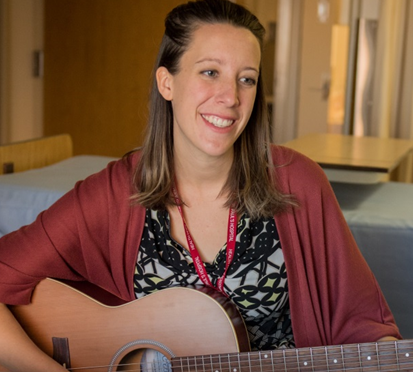 "Throughout our lives, we use music to relax, to uplift our mood, to connect with others, to express ourselves, for motivation, and for many other reasons. As a music therapist, I use these qualities of music to meet the therapeutic needs of the hospital community." – Lisa Wutch
Tinaya.Entz
Call 306-655-5857 or email Tinaya.Entz@saskhealthauthority.ca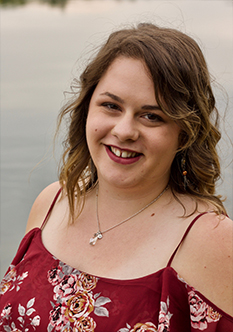 "Every human being is innately musical and has the potential for enjoyment, self-expression and discovery in music. As a music therapist, I invite each person I meet to explore, discover, and perhaps even rediscover that potential as a way to bring sense of wellness, beauty and connection to their hospital experience." – Tinaya Entz
Writer In Residence
Daniel MacDonald
Call 306-655-5873 or email Daniel.Macdonald@saskhealthauthority.ca
Currently on leave: Kristine Scarrow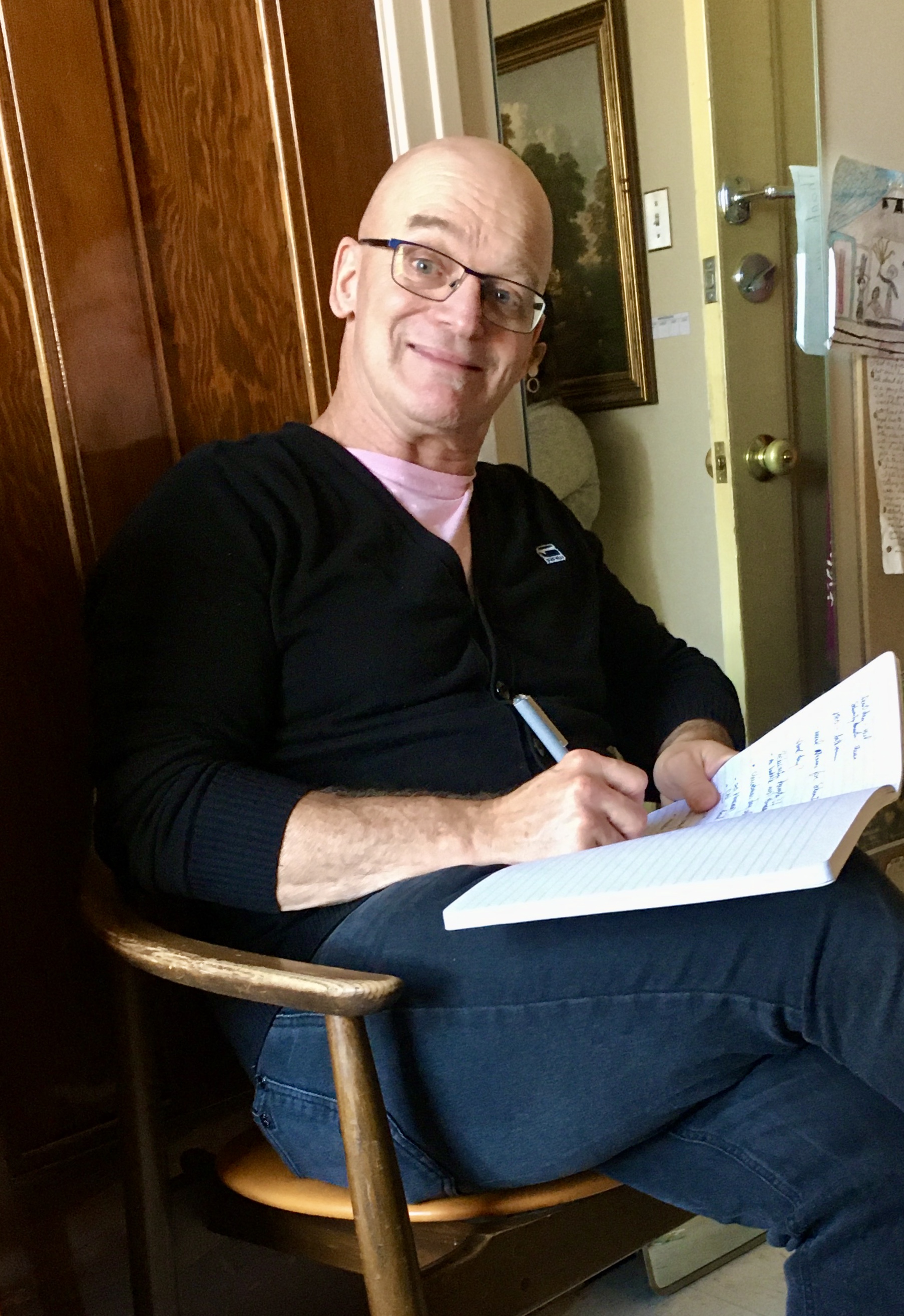 Volunteer Workforce
Kathi Lewis, Volunteer Workforce Manager: Call 306-655-5823 or email Kathi.Lewis@saskhealthauthority.ca
Mission Office
Mission Office is located in the B Wing of St. Paul's Hospital, 1702 - 20th St West, Saskatoon, Saskatchewan S7M 0Z9.
Blake Sittler, Director of Mission: Call 306-655-5819 or email Blake.Sittler@saskhealthauthority.ca
Naomi Moorgen, Mission Coordinator: Call 655-5808 or email at Naomi.Moorgen@saskhealthauthority.ca
Support
Support the Healing Arts Program today. Contact St. Paul's Hospital Foundation or donate online now. Give Generously.