Our Leadership
St. Paul's Hospital is independently owned by Emmanuel Care and was founded by the Grey Nuns over a century ago, in 1907.
St. Paul's Hospital Board of Directors 2016-2017
Our volunteer Board of Directors oversees governance of St. Paul's Hospital on behalf of our owners.
Robert (Bob) Kirkpatrick - Past Chair
Lise de Moissac - Chair
Chris Boychuk – SPH Foundation Board Chair
Daryl Bazylak
Dr. Bruce Berscheid
Mr. Gene Dupuis
David Eberle
Dr. Sarah Oosman
David Patola
Sr. Emiline Pena
Doug Schmeiser
Mary Donlevy-Konkin – Emmanuel Care Representative
Dr. Hugh Wood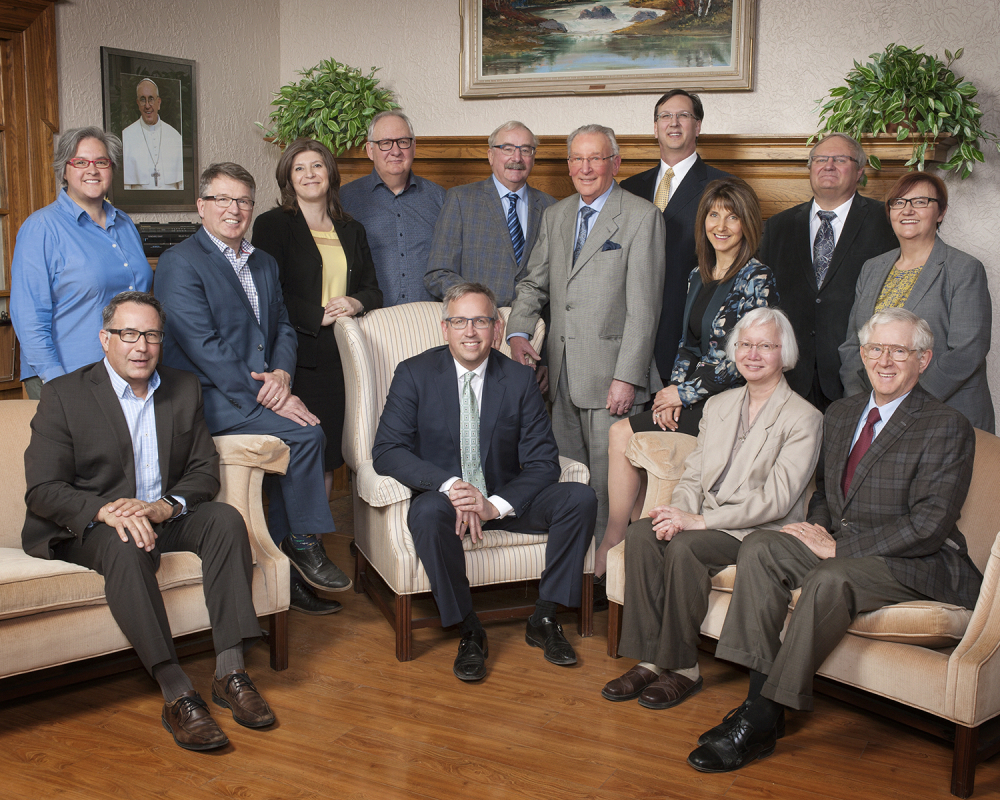 St. Paul's Hospital 2016–2017 Board Members
Seated (l-r): Darryl Bazylak; Bob Kirkpatrick, Past Chair; Sr. Emiline Pena; Dr. Hugh Wood
Back Row (l-r): Dr. Sarah Oosman; Gene Dupuis; Pina Melchionna; Don Tofin, Emmanuel Care; David Eberle; Doug Schmeiser; Chris Boychuk, SPH Foundation Board Chair; Lise de Moissac, Chair; Dr. Bruce Berscheid; Jean Morrison, President & CEO
Missing: Mary Donlevy-Konkin, Emmanuel Care Representative
St. Paul's Hospital President and CEO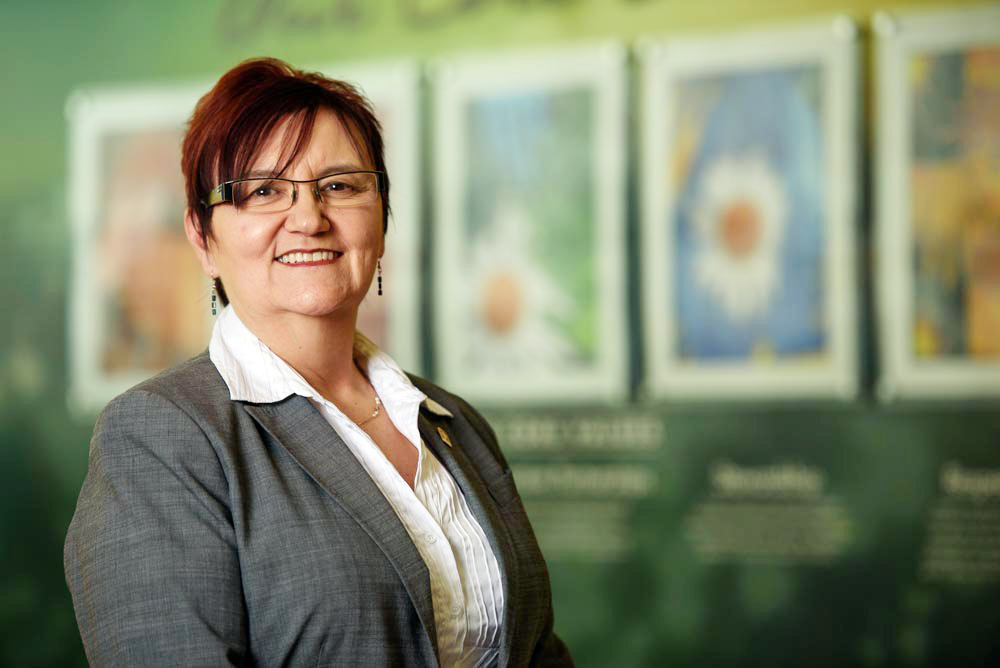 Jean Morrison officially assumed the responsibilities of President and Chief Executive Officer (CEO) of St. Paul's Hospital on February 15, 2009. Ms. Morrison has over 25 years of experience in health care, having held diverse senior positions in the Saskatchewan healthcare system, including the position of Vice President of Performance Excellence and Chief Nursing Officer, Saskatoon Health Region, prior to arriving at St. Paul's Hospital. Ms. Morrison also serves on the Board of Directors for a number of provincial and national organizations, including the Saskatchewan Institute of Applied Science and Technology, and Accreditation Canada.
With a degree in Nursing from the University of Saskatchewan, and both a Master's of Nursing and a Master's of Health Services Administration from Dalhousie University, Halifax, Jean has also worked in a variety of roles and settings in the health system - as a special care aide in a long term care facility; as a registered nurse in a hospital in Saskatoon; as a public health nurse in rural Saskatchewan; and as a health administrator in Nunavut, rural Saskatchewan and Saskatoon.
Jean brings an in depth knowledge and appreciation for the unique shared governance and management partnership between St. Paul's Hospital Board of Directors and the Saskatoon Regional Health Authority, and a deep commitment to the contributions that faith-based healthcare brings to the Regional and provincial healthcare system.